The Sustaining Theatre and Dance (STAND) Foundation and the USB-Ed (a private company in the Business School of the University of Stellenbosch) with the support of funding from the national Department of Sport, Arts and Culture (DSAC) and in partnership with the Western Cape Department of Cultural Affairs and Sport (DCAS), hosted an accredited course for managers of community arts centres and projects in the Western Cape.
The inaugural course took place in the first week of November at the ARTSCAPE Theatre Centre in Cape Town with 22 participants from as far as Beaufort West, Swellendam, Barrydale, Prince Albert, Plettenberg Bay as well as from the Cape Metro. Developed in partnership with the USB-Ed, which specialises in leadership & management executive development (short course) programmes, the course is designed to provide relevant, fit-for-purpose content and enable participants to practically apply new learnings in their respective environments, supported by manuals and toolkits.
There is an urgent and ongoing need to build capacity within the community arts space generally, and particularly among those who are managing, governing, administering and programming these centres. They are key vehicles to developing the arts as a means of social and human development at a local level and to bring the arts to 'the people'.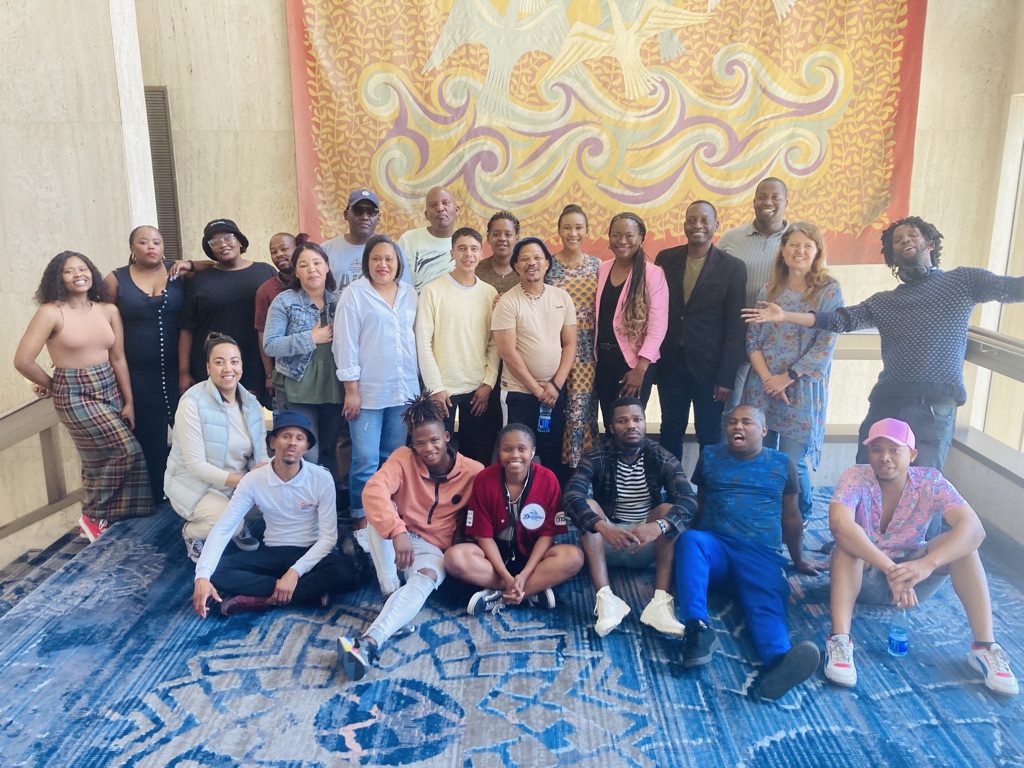 Gregory Maqoma, Chair of STAND said: "We are delighted that this course has come to fruition as a clear commitment to upskill valuable human assets. Capacity-building is a long-term process that involves a period of knowledge and skills acquisition, support and mentoring in the field, evaluation and monitoring and further skills development. The recently created Community Arts Centre Network (CACNET) aims to drive the processes forward by recruiting members and building sustainable partnerships."
The faculty for the STAND USB course was led by Lesedi Makhurane from USB-Ed with: Liezl Nieuwoudt (Community Arts Context / Economics); Grant Evans (Business Acumen & Building a Community Arts Centre – Finance) and Nontokozo Nyoni (Marketing & Communication).
STAND, in partnership with ASSITEJ, has also developed six toolkits. These toolkits form part of the capacity building and information-sharing elements of the broader 4-year plan for community arts centres. The toolkits have been developed with the input and expertise of the centres and organisations themselves, as well as with engagement from a range of long-standing experts within the field. They will also serve as supplementary course materials for the course above.
STAND is grateful to the ARTSCAPE Theatre Centre, which generously sponsored the venue for the course.